Endoscopy Product Overview:
Sterile Superabsorbent pads
The sterile DryMax pads are developped to absord fluids and contribute to a dryer and more safe environment in the Operation Theatre, and will also help to shorten cleaning- and leadtimes in total . The core of the cloth is made up of a superabsorbent polymer which forms a gel when it takes up the liquid. The absorbent is enclosed in a protective sheath of fibre cloth.
It is the best solution to keep the operation theatre dry and contributes to a more comfortable atmosphere.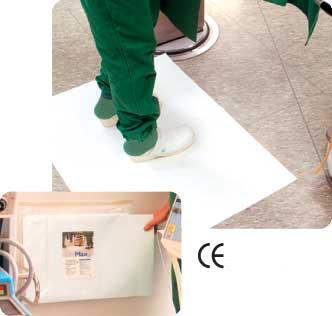 Examples of applications where the sterile DryMax range gives an added value and security:
Arthroscopy
Urology
Neuro surgery
Plastic shoulder and knee surgery
Trauma
Caesarean section
Amputations
Varicose vein
Prolapse
Obstretic surgery
(The products shall not be used as wound care dressings). DryMax Sterile pads are certified in accordance to MDD 93:42/EEC and bear the CE-Mark For a dryer and more hygienic operating theatre floor .
The super-absorbent cloth for a drier and more comfortable enviroment for investigations and operations. DryMax®2.4 collects and binds liquid hygienically and safely without drips. A barrier layer in the polythene prevents any leakage reaching the floor, significantly minimising the risk of wet and slippery floors.
Advantages:
A DryMax® cloth is only a few millimetres thick, but its absorbency is
outstanding – up to 40 litres of water or 17 litres of flushing liquid (0.9 percent saline solution) per square metre.
increases turn around of Operation theater by 20%
speeds up cleaning in between operations
no dripping easy to handle after the operation
safer conditions in the operation theatre
reduces the chance for infections
when burned water and carbon dioxide are released. It has to be disposed accordingly to what it was used for.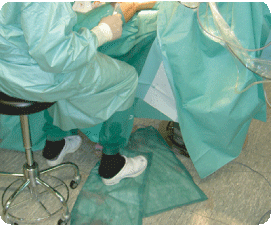 The development of highly-absorbent polymers in combination with innovative cellulose technology makes it possible to offer a simple, inexpensive and effective way of collecting and holding liquid hygienically and safely – DryMax®, the disposable absorbent cloth.
Dimensions:
Weight:
Use:
Can be cut:
Absorbency:
Applications:
Contains:

Sterile:
Disposal:
Packaging:
Manufacturer:

720 x 370 mm.
100 grams approx.
Single use – not re-usable.
No.
8 litres of water 3.5 litres of 0.9% saline solution.
Absorbs all waterbased liquid including blood and urine.
Cellulose and sodium polyacrylate, as well as a sheath of polypropylene fibre.
No.
On combustion, carbon dioxide and water are formed.
100 cloths/carton.
Absorbest AB, Sweden.
top
Single Use Endo-Urology products of Urotech gmbh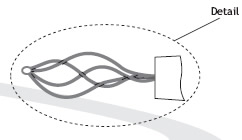 Urotech GMBH is een gespecialiseerd fabrikant van moderne Urologische medische hulpmiddelen. Urotech is the worldwide only manufacturer of Phosphorylcholine coated Ureteric Stents and Nephrostomy Catheters. This outstanding coating imitates the natural cell membrane and reduces catheter associated irritations, infections, and incrustations.
Stents, Double JJ and tumor stents
Dormia Stone Extractor Baskets fixed and removable handles
Terumo Guide wires, Nitinol and Teflon coated
Nephrostomy Sets
Ureter catheters
Foley catheters


top
Endoscopy from Fiegert Endotech gmbh
Fiegert Endotech - your #1 service partner and supplier of medical endoscopes and endoscopy accessories for laparoscopy, gynaecology, urology, arthroscopy, ENT medicine. Favourable and fast in repairservice for rigid and flexible endoscopes.
Rigide endoscopes, cystoscopes



Fiegert has got a remarkable complete portfolio of Urology endoscopy intsruments

Tur set
Urethrotoom
endoscopie
Flexible Endoscopie

Cystofiberscopes
Bronchoscopes
Naso Laryngoscopes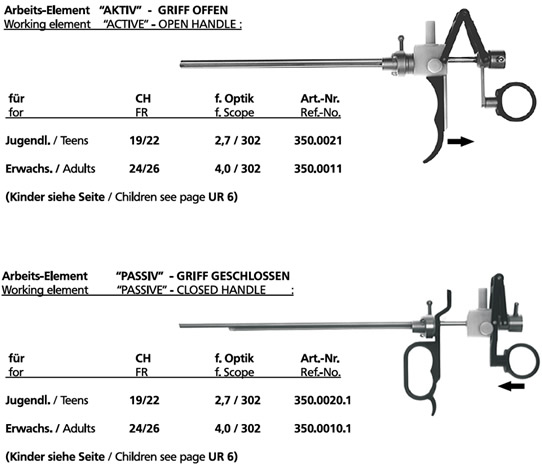 top
The Bladderscanner Vitascan Laptop works on a normal laptop. Have a look at its details on the
bladder.be
website.
top